Half Marathon Training - Single Level - 20 Weeks
$39.99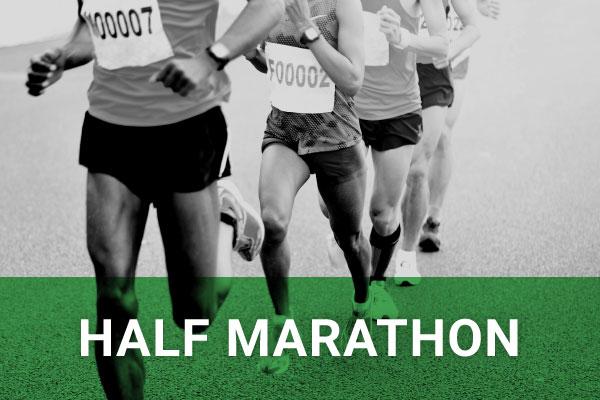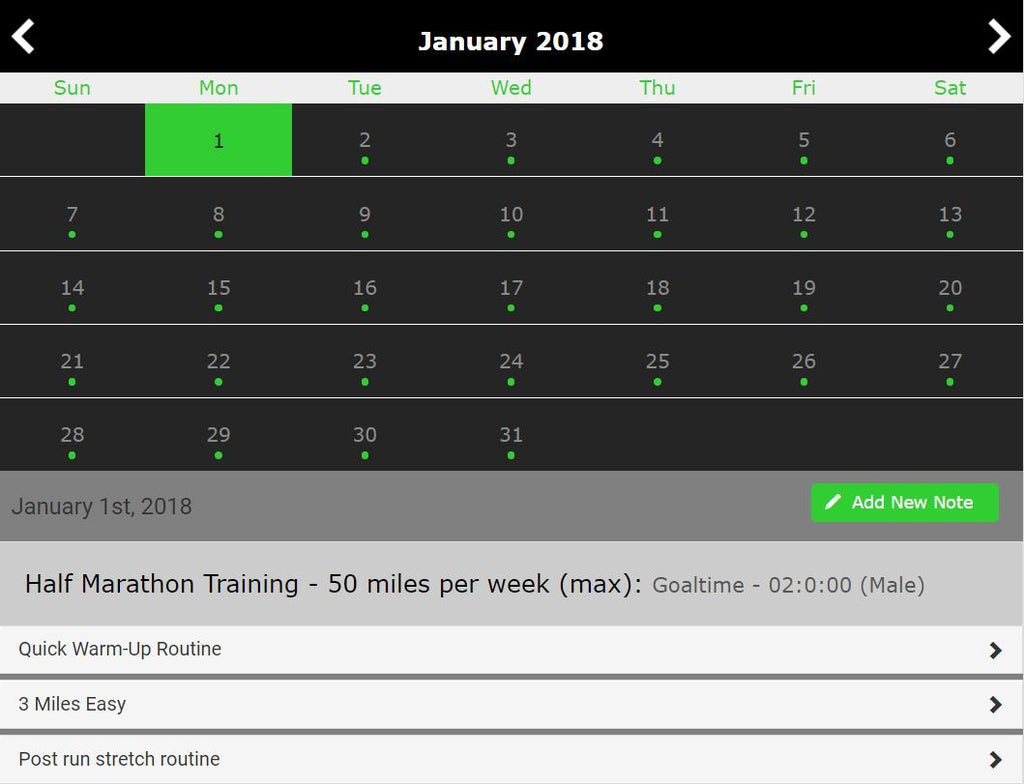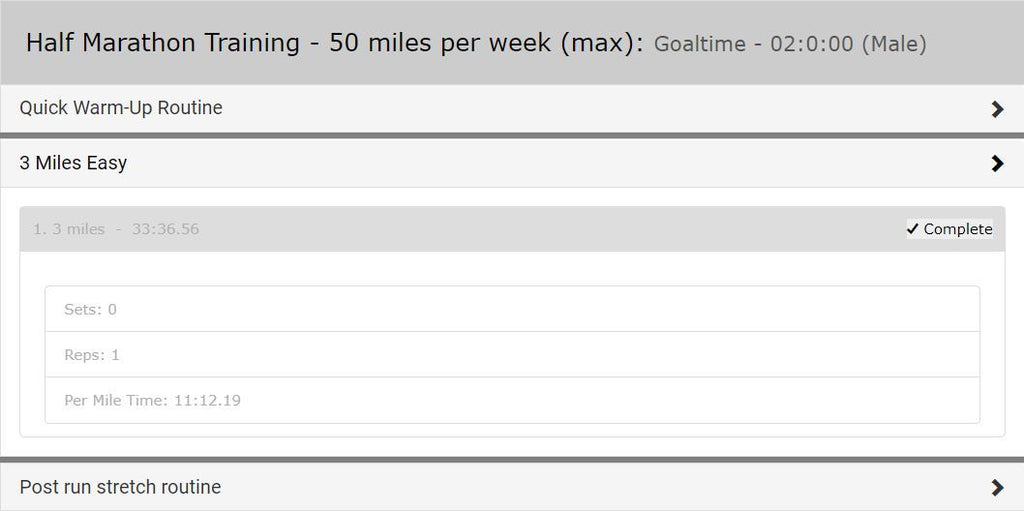 Trackwired: Trackwired half-marathon training is written by elite coaches that have produced sub 1:05 minute times in the half-marathon.  As coaches we understand there is a variety of road running athletes with goals of competing at a world class level all the way to simply finishing your first half-marathon.  We have created a half-marathon training plan for male and female runners of all ages and skill levels.  Type in your own personal goal time and your digital training calendar will be personalized for your specific goal.  Get started with your half-marathon goals today!     
*This half-marathon training plan is an instant digital download backed by powerful administration tools that allow customization by inputting individual personal bests or goals to calculate training for both male and female runners, accessed immediately after purchase on desktop and mobile devices.
Training Plan: This half-marathon training program was created to include detailed daily workout instruction over the course of 20 weeks to help with the overall volume progression and strength that you need to run a quality half-marathon race. Our half-marathon program provides a weekly detailed running schedule that builds up to a maximum of 50 miles/80 kilometers per week with a solid taper into your race that leaves you rested and ready to compete.  Our weekly progression will help you gradually build a base while also incorporating much needed "recovery weeks" to help you stay healthy and continue to pursue your half-marathon goal.  Every "run" comes with a prescribed duration and per mile/km pace time to help you monitor the proper intensity every day.  Daily warm up, cool down and core routine workouts are prescribed with videos to show you the exact movements to help you stay healthy and strong to achieve your goal!
To Activate Training Plan(s): After checkout, you will be taken to an orders summary page where you will receive a link to activate the digital training plan(s) purchased. You will also receive an email that will direct you to the orders summary page to activate the digital training plan.  After clicking on the link to activate the plan, you will create a free Trackwired.com account.  This account will give you full access to the plan purchased as well as 1400+ track and field instructional training videos. The purchased plan will be loaded into your Trackwired "My Training Plans" tab.  From there you will be able to customize the digital training plan with a personal goal time and import into to your Trackwired training calendar.  The personalized training program will then be synced and available via both your desktop and mobile device, with specific interval training as well as step by step 30 second video instruction for every technical component of your training.