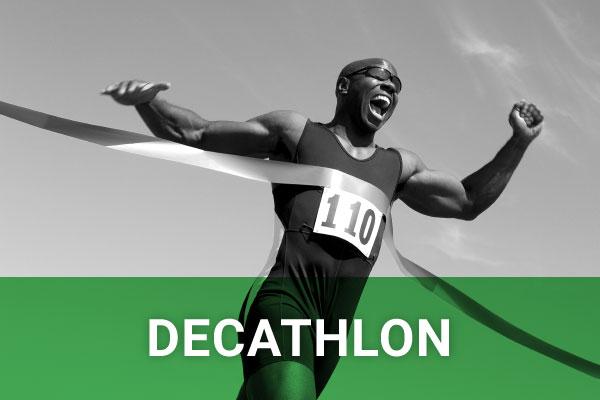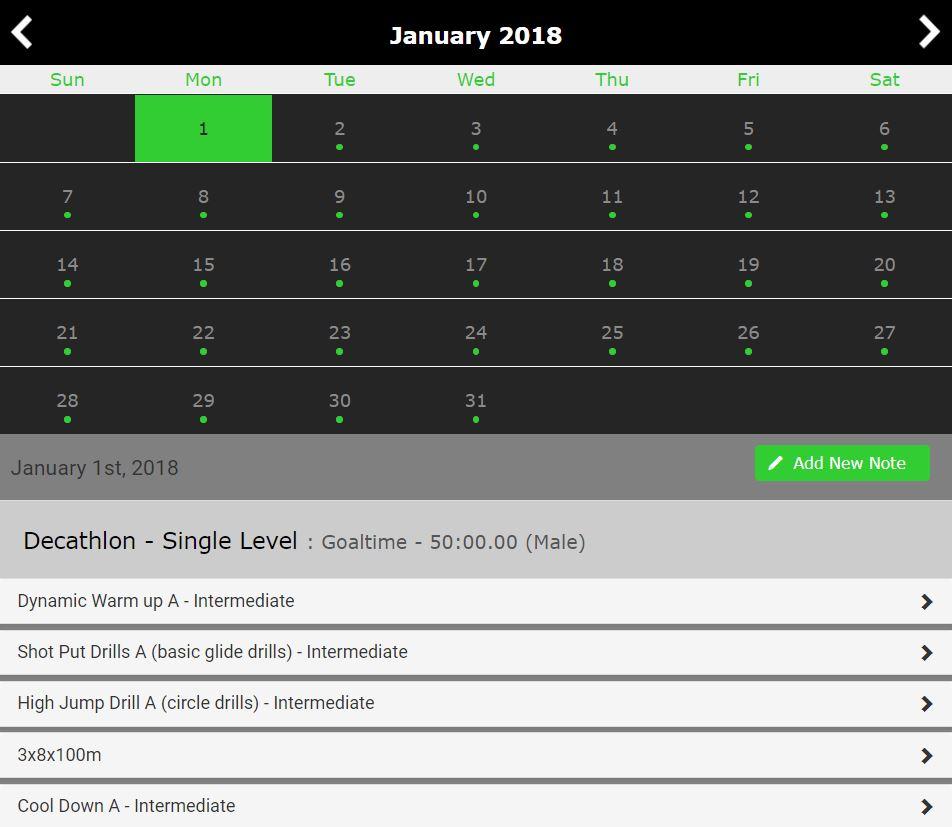 Trackwired: Our decathlon training program is designed by elite coaches that have produced multiple 8000+ point decathletes, NCAA National Champions, NCAA record holders, Olympic Medalists, and numerous National Champions from different federations around the world including the United States, Jamaica, Bahamas, and multiple countries across Europe and Africa. Type in your individual personal goal for the 400 meters and our training plans will give you the speed and strength you need to compete successfully, along with detailed training needed for every technical event within the decathlon.
*This training plan is an instant digital download backed by powerful administration tools that allow customization by inputting individual personal bests or goals to calculate training for both male and female athletes, accessed immediately after purchase on desktop and mobile devices.
Training Plan: This decathlon training program includes detailed daily workout instruction to help with block starts, sprint mechanics, and quality interval training that is essential to helping you endure the struggles of this two day event. Our program is designed to encompass a base training cycle that evolves into quality sprint training. The daily videos will also help develop quality technique in all 10 events over a 20 week training period.  Our detailed video instruction will take you step by step from warm up to cool down showing exactly what needs to be done in terms of organizing your training to make sure you develop the speed, strength, and technique needed to be a great decathlete.
To Activate Training Plan(s): After checkout, you will be taken to an orders summary page where you will receive a link to activate the digital training plan(s) purchased. You will also receive an email that will direct you to the orders summary page to activate the digital training plan.  After clicking on the link to activate the plan, you will create a free Trackwired.com account.  This account will give you full access to the plan purchased as well as 1400+ track and field instructional training videos. The purchased plan will be loaded into your Trackwired "My Training Plans" tab.  From there you will be able to customize the digital training plan with a personal goal time and import into to your Trackwired training calendar.  The personalized training program will then be synced and available via both your desktop and mobile device, with specific interval training as well as step by step 30 second video instruction for every technical component of your training.