3000 Meter/3200 Meter/2 Miles
$24.99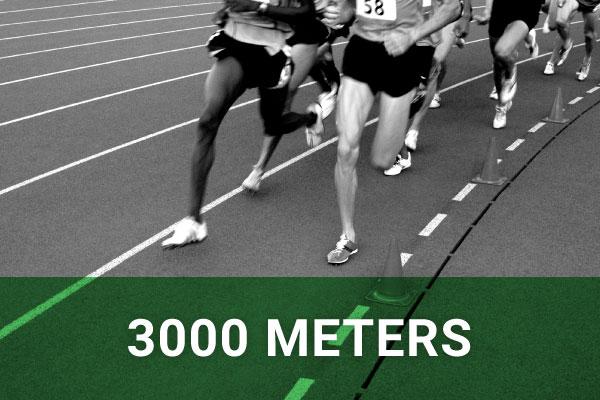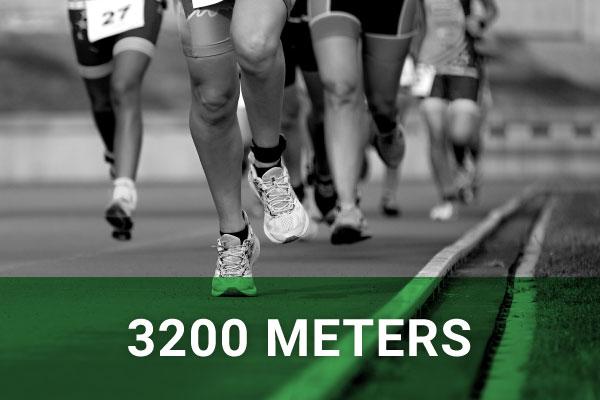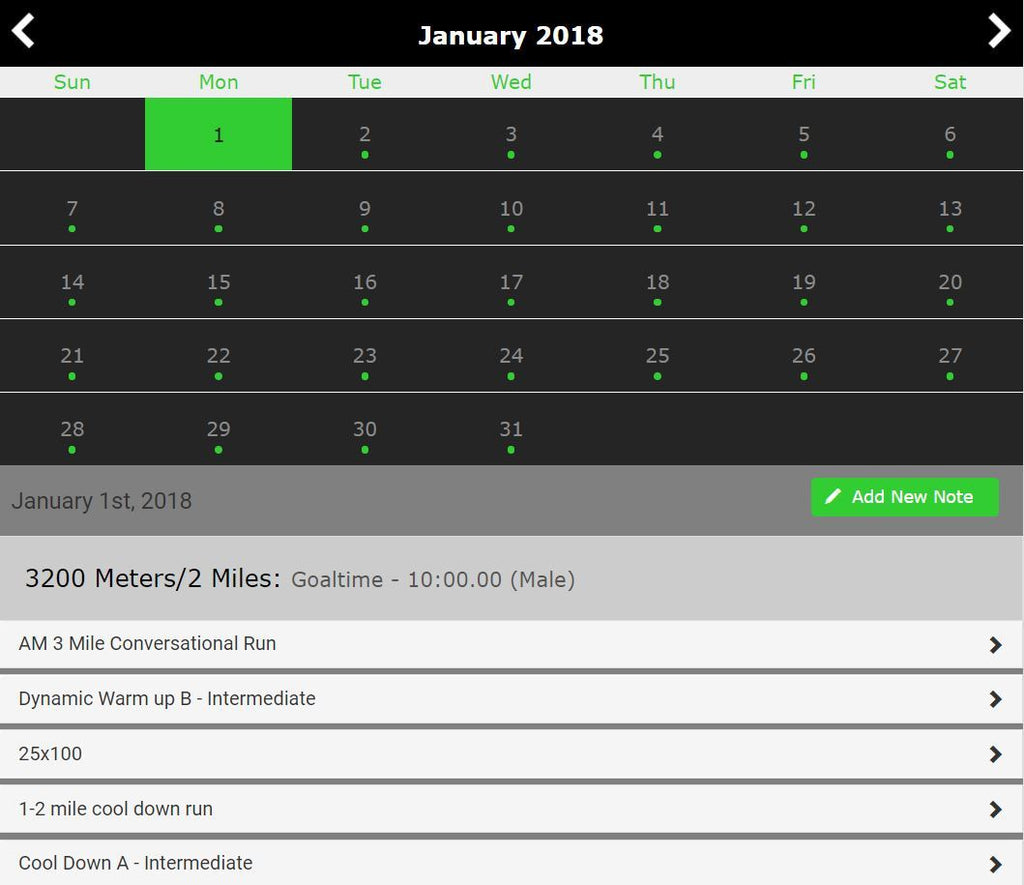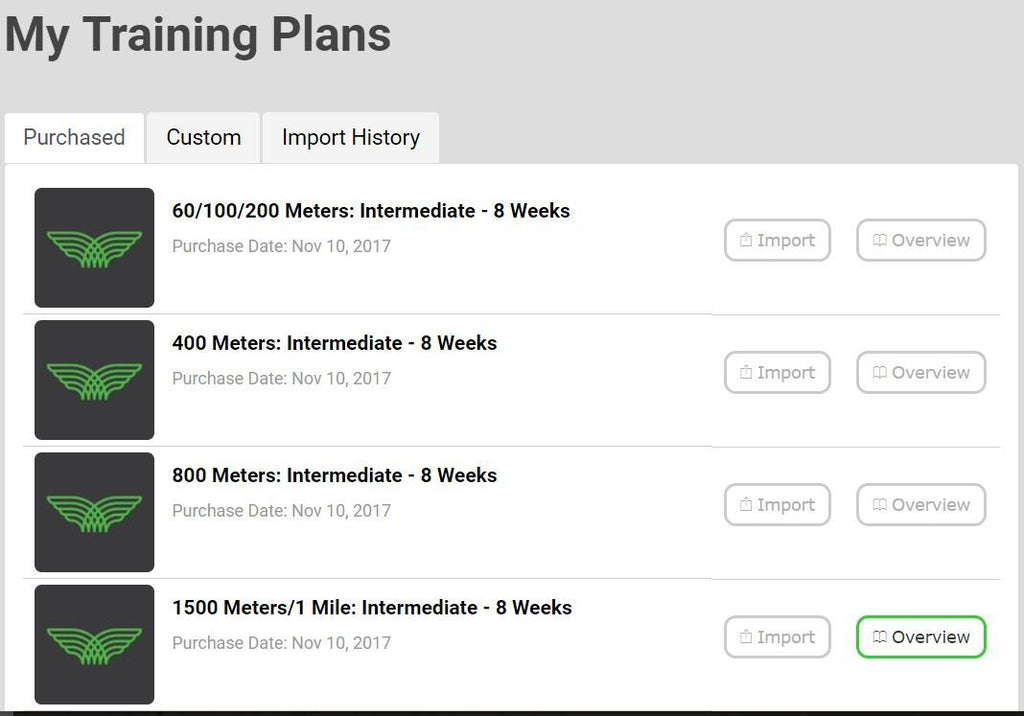 Trackwired: Our 3000/3200 meter training program is designed by elite coaches that have produced multiple sub 8 minute 3K runners, NCAA National Champions, NCAA record holders, Olympians, World Championships competitors and National Champions from different federations around the world including the United States, Jamaica, Kenya and Hungary among others.  Type in your individual personal goal and generate a 3000/3200 meter training program that is personalized for you and/or your team right now with Trackwired.
*This 3000/3200 meter training plan is an instant digital download backed by powerful administration tools that allow customization by inputting individual personal bests or goals to calculate training for both male and female athletes, accessed immediately after purchase on desktop and mobile devices.
Training Plan: This 3000/3200 meter training program was created to include detailed daily workout instruction to help with the overall strength and speed endurance needed to run a quality middle distance race. Our 3000/3200 meter program encompasses a base training cycle through quality interval training and in-season speed-endurance programming from calendar lengths of 8 up to 20 weeks in length.  Our detailed video instruction will take you step by step from warm up to cool down showing exactly what needs to be done in terms of running mechanics, posture, foot strike, and interval training to finish strong in every race.  Executing a quality 3000/3200 meter race requires a good base of conditioning that transitions into speed-endurance over time.  
Beginner: This includes youth athletes up through the younger high school ranks.  We have designed this program for youth age group athletes keeping things basic and to the point.  Younger athletes must find interest and success in our sport.  We have kept this at the forefront of our mind keeping the training basic and the volume limited with an understanding that most practices must be kept short in duration.  
Intermediate: Our intermediate level is designed with high school age athletes in mind.  At Trackwired we understand the wide variety of age, motivation and talent levels that are included in this group.  The volume and technical component of this programming is a significant step up from the beginner level; however, we feel confident that the ability to set individual goal times will create a broad range of training that is applicable from high school freshmen to senior year high school athletes.  This program focuses on essential running fundamentals and prescribes a training volume that is appropriate to challenge the athlete while giving them the opportunity to see improvement on a daily basis.   
Advanced: Our advanced level program is designed for the elite level high school athlete through college and into the professional ranks that have proven they have the ability to train at the highest level.  This program includes higher volume interval training and more overall mileage for advanced athletes looking to take their training to an elite level.  If you want to be an elite 3000/3200 meter runner you must be efficient and effective in everything you do.  Proper posture, rhythm, and foot strike are key in your warm up, workout, and cool down.  Quality conditioning and speed-endurance are essential to finishing strong in every race. This prescribed training plan will challenge you in terms of volume and interval work pushing you to become the elite middle distance runner you desire to be.
To Activate Training Plan(s): After checkout, you will be taken to an orders summary page where you will receive a link to activate the digital training plan(s) purchased. You will also receive an email that will direct you to the orders summary page to activate the digital training plan.  After clicking on the link to activate the plan, you will create a free Trackwired.com account.  This account will give you full access to the plan purchased as well as 1400+ track and field instructional training videos. The purchased plan will be loaded into your Trackwired "My Training Plans" tab.  From there you will be able to customize the digital training plan with a personal goal time and import into to your Trackwired training calendar.  The personalized training program will then be synced and available via both your desktop and mobile device, with specific interval training as well as step by step 30 second video instruction for every technical component of your training.